Frequently Asked Questions
Request an estimate for my home
In most cases we can provide an estimate with just a few details about your home.
Call Eaves Water Systems today Phone: +61 433 581140
Conatct us online with some simple details about your home here
One of our Licensed Distributors will contact you direct and arrange for a site inspection and full quote

Why Does Eaves Work so well
Eaves Water System relies on the unique profile shape and the natural physical properties of flowing water to prevent the majority of foreign matter ever entering the gutter. Being enclosed is the most crucial point to the design as most unwanted items enter the gutter or trough not when it is raining but simply fall or are blown into the wide opening on the top of most existing gutters. The laminar flow of water and the unique profile of the Eaves Water System directs the water back into the enclosed gutter or eaves trough and the leaves and debris fall to the ground eliminating the common issues of clogged eaves troughs and gutters.

Benefits of Rain Harvesting
Only clean clear rain water enters the Eaves Water System making it ideal for Rain Harvesting applications. Filtration systems can be simpler in design, cleaning and maintenance cycles are extended and filter replacement cost substantially reduced. Eaves Water System is designed to collect only the water. With no open trough or gutter profile and only an 8mm opening leaves, debris, animals and pests simply cannot enter the gutter. Foreign debris can no longer make its way further into your rain water drainage system and cause contamination and blockages.
How Eaves can help protect against Fire
In fire prone areas burning embers landing in clogged gutters have been responsible for major property damage. In cold climates ice dams and snow build up and high winds up can be equally as destructive.Eaves Water System provides a safe strong solution.
How Eaves can Protect and Save
Gutters and eaves troughs must be attached to the building following the roofline and as a result are rarely easy to access and keep clean. Eaves Water System prevents your gutters from becoming clogged or blocked gutters. Blocked gutters can cause damage to your home or business and cleaning them can be dangerous and or expensive.

Manufacture and Distribution opportunities
Opportunities exist to join the Eaves Water System Team in various roles including Manufacture, Distribution and Installation
Please contact us for further details about how you may become a valuable business partner.
Contact US TODAY:
Phone: 1800 032837 | Email: hello@eaveswatersystem.com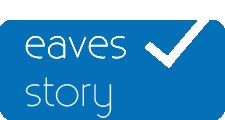 No Trough No Gutter
Only Water
Why It Works
Safety and Fire Risks
Design Read More >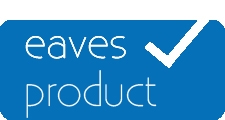 Eaves Water System
Colour Choice
Material Specifications
Manufacture Standards
Product Read More >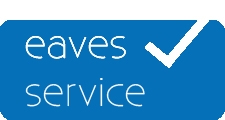 Accredited Quality Control
Planning and Quotes
Licensed Installers
Eaves Warranty
Service Read More >